Deb Draw
Overview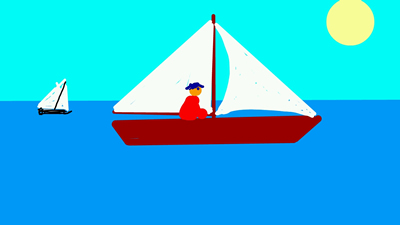 Deb Draw is an Android drawing app. You can use it to draw pictures on your Android phone or tablet. You simply drag your finger or stylus across the screen to draw a line or just tap it to produce a point. You can select from a range of line colors and line thicknesses as well as different line styles to create complex drawings with simple tools. And you can save your drawings as jpeg files.
The free version, Deb Draw Free, has no ads or in-app billing but it does have links from which you can purchase the full version which has some extra features. You can try the free app by searching the Google Play store for Deb Draw Free.
There is also an Amazon Underground version of Deb Draw. It is exactly the same as the full version but completely free. It is also free of any ads or in-app sales so it is completely child-safe. Like other Amazon Underground apps, you can get Deb Draw from the Amazon store or the Amazon App Store on a Kindle device or any other Android mobile.